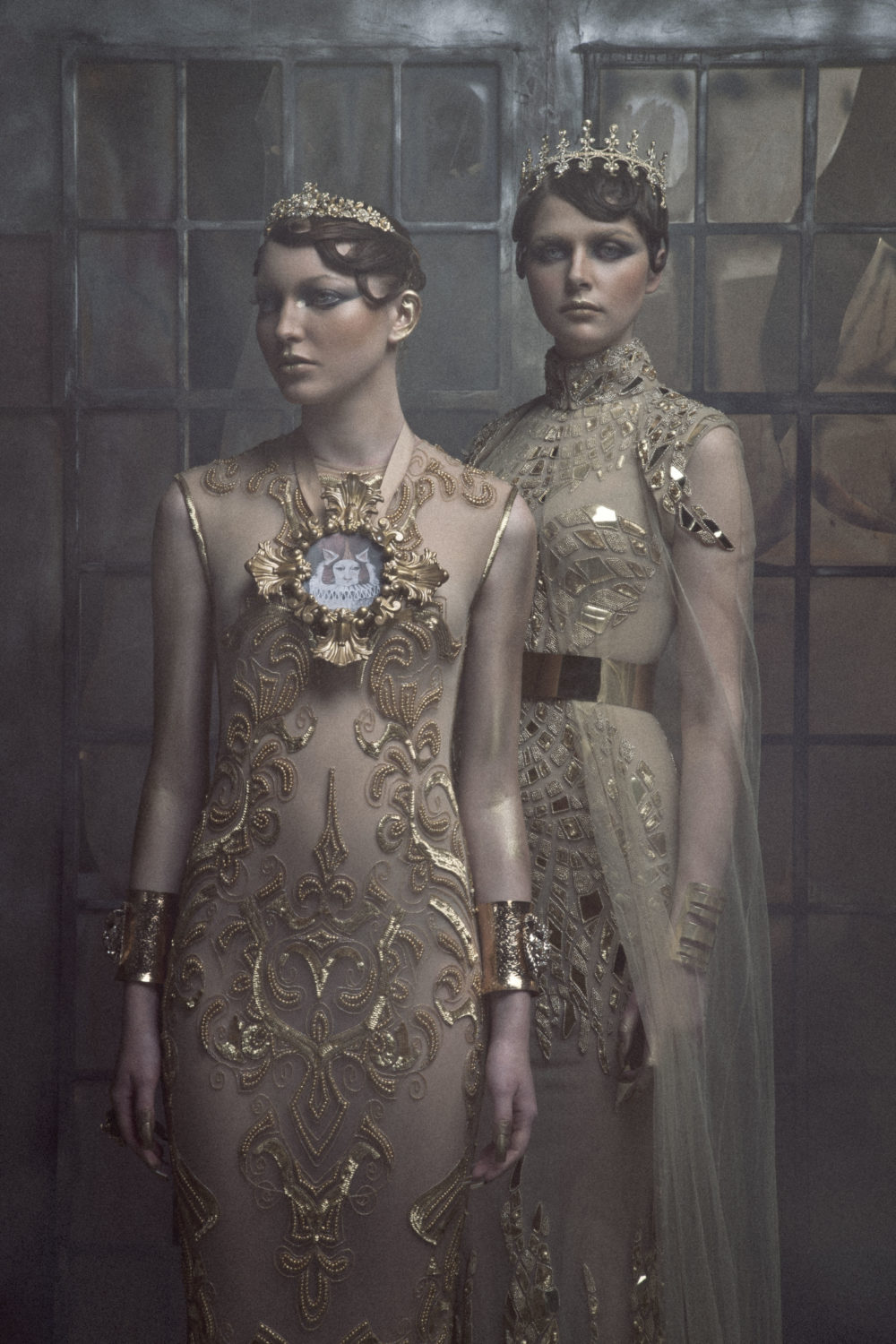 March
27, 2017 - Fort Myers, FL - Experience art and fashion in three star-studded
evenings at the 6th Annual Art Walks the Runway fashion show March 30- April 1,
2017.
Enjoy cocktails at 7pm, fashion takes the stage at 8pm for all shows. Held at the
Sidney & Berne Davis Art Center located at 2301 First St. in the historic
downtown Fort Myers River District!
Art
Walks the Runway opens Thursday, March 30th with a VIP party featuring fashion
stylist to the stars Gomez-Gracia,a contortion dance performance by Katarina
Danks,and musical guest SarahHadeka.

Friday, March 31st showcases the local boutique collection featuring two local
boutiques from the Bell Tower Shops, Fab'rikand Saratoga Sundress,
and a musical performance by FrankieColt.

On Saturday, April 1st, three incredible international collections take the
stage: AmatoCouture by Furne One,
DianaCouture by Diana Putri,
and AhmadCouture by Sha Ali Ahmad.
Body art performances by Elementsof Body
and WickedApple Art
will also be featured.
This three-day event includes music by DJ Tommy Giaime of Sol Productions,
Thursday & Friday Hairstyles by Scene 826,
Saturday Hairstyles by Red Salon and Spa.
Celebrate Fashion Opening Night VIP Party Featuring
designer Gomez-Gracia
Thursday, March 30, 2017
Tickets:
$40 in advance • $50 at the door
Local
Boutique Collection
Featuring
Fab'rik & Saratoga Sundress
Friday,
March 31, 2017
Tickets:
$20 in advance • $25 at the door
International
Couture Fashion
Featuring
Ahmad Couture, Diana Couture, & Amato Couture
Body
Art Runway show by Elements of Body & Wicked Apple Art
Saturday,
April 1, 2017
Tickets:
$35 in advance • $45 at the door
All
Nights: Cocktails •7pm / Runway• 8pm
VIP
Tickets All 3 Nights: $125
Visit
www.sbdac.com
for tickets.