.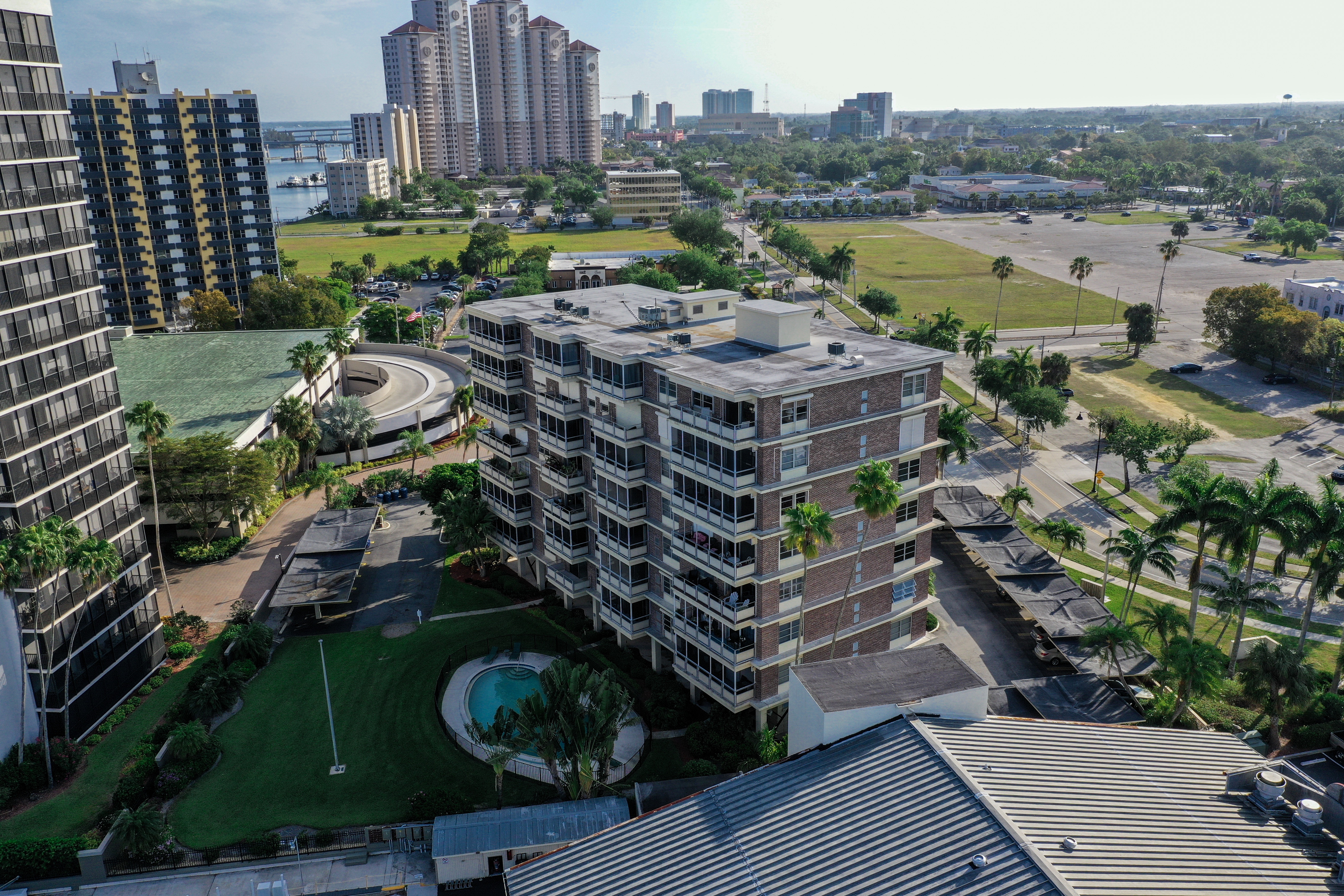 2350 W. 1st St. #204 (5/8/19)
List Price $119,900
Sold Price $112,000
I want to thank you from the bottom of my heart for everything you did to make the selling experience a good one. You were also a top notch manager for my condo before the place went up for sale. My son Thom took over for me as I was thinking emotionally instead of realistically most of the time. It is just so difficult to be on top of things when I live 1600 miles away. My memories are with my parents who I spent such wonderful times with in the condo and in Ft. Myers itself. I just loved it there. Anyway, I had to tell you that you were wonderful to work with and I felt all along that you had my best interest at heart Tara, you are the best! - Karen D.
Fast, efficient, professional and knowledgeable. - Thom D.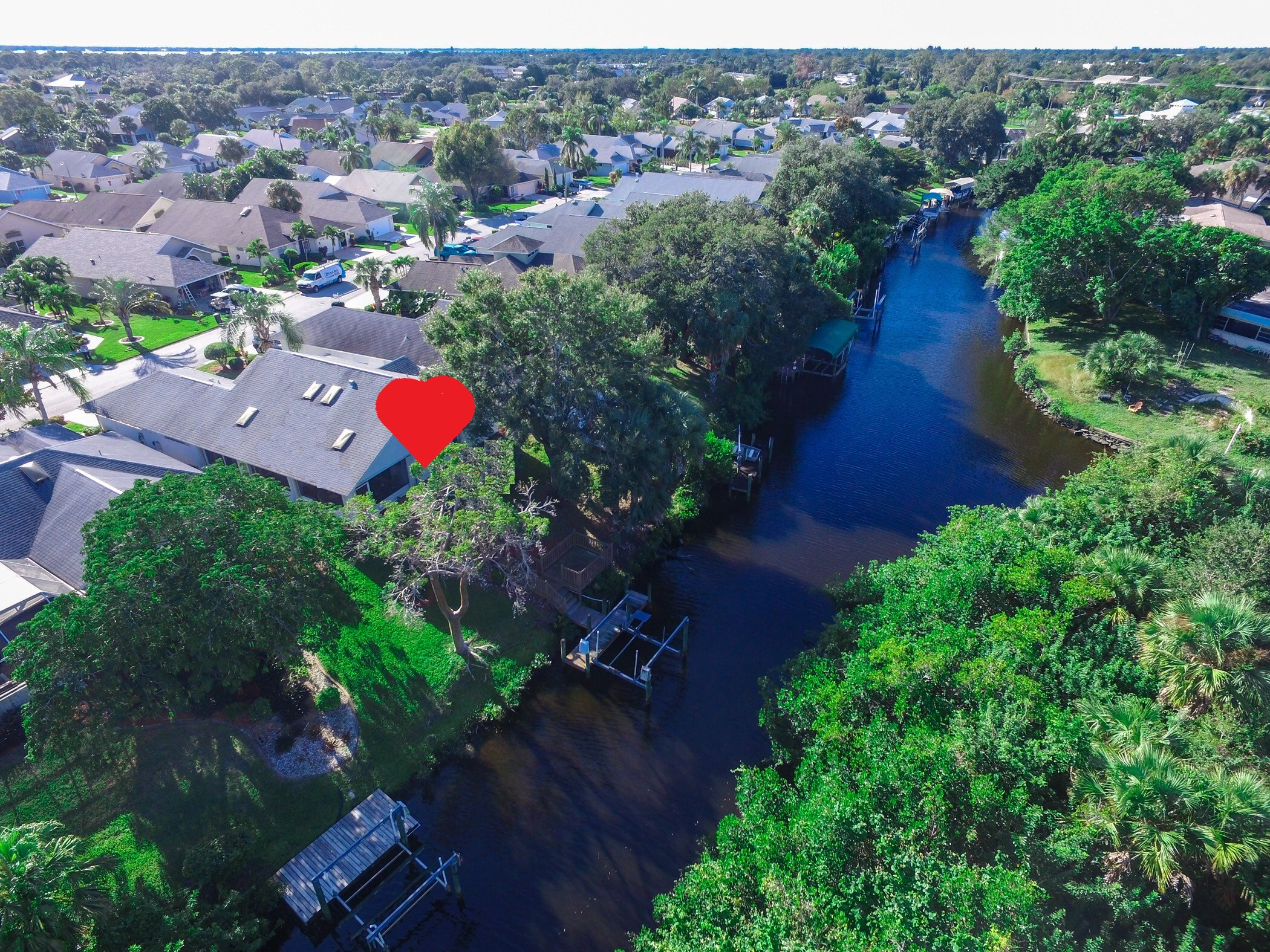 9416 Palm Island Dr. (4/15/19)
List Price $297,000
Sold Price $275,000
Staging was an important piece of our successful sale. Tara's keen eye for detail and market analysis was outstanding. - Dawn S.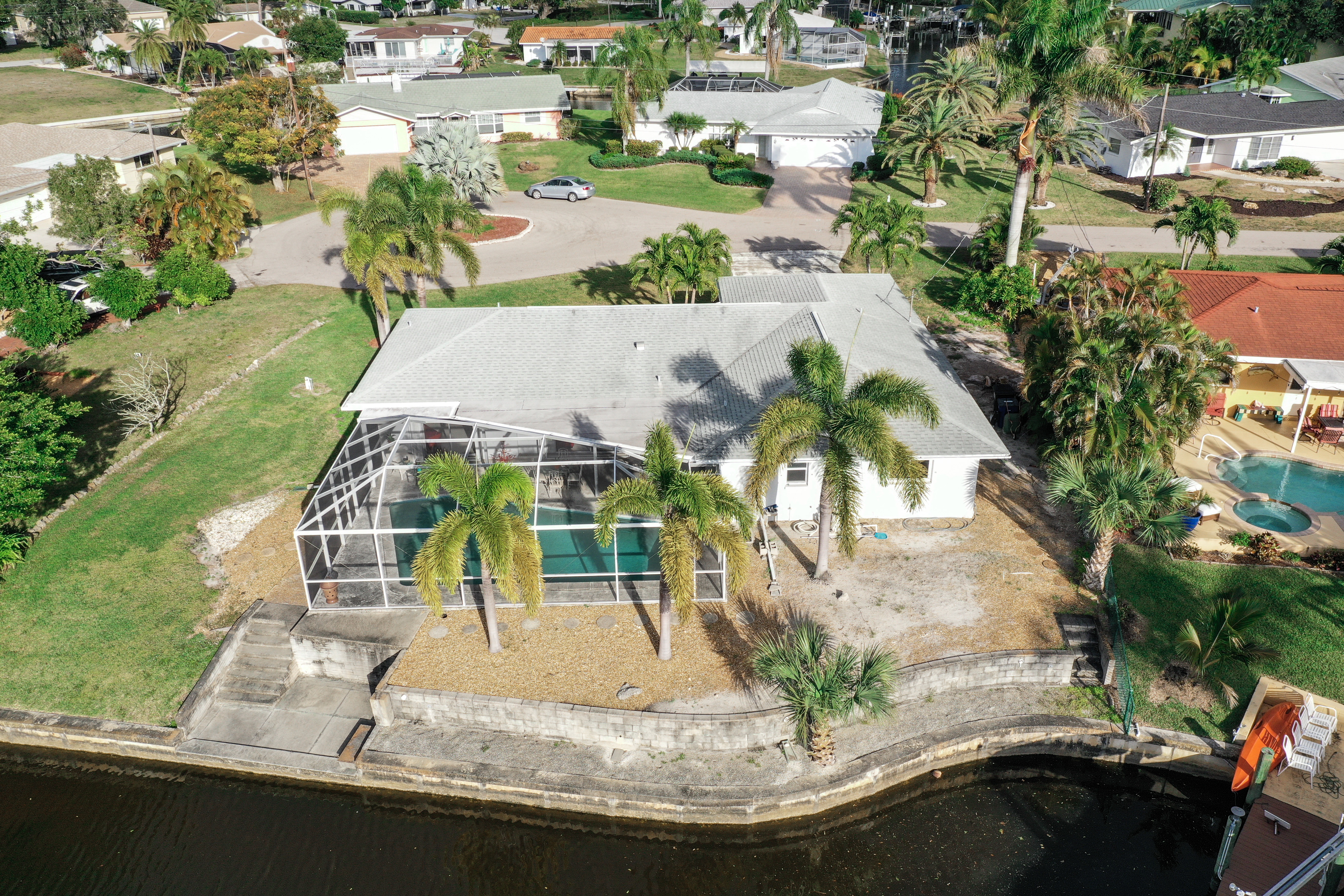 5974 Adele Court (3/15/19)
List Price $365,000
Sold Price $350,000
Its been a little over a week now, and I've had a chance to take a breath & reflect on where I am now. Truth be told at the end of last year I didn't know how I was going to get to this point. Yeah this was a business deal, and we signed contracts & agreements … But you guys did what you said you were going to do, and you got me the final mile with my folk's property. - Tim R.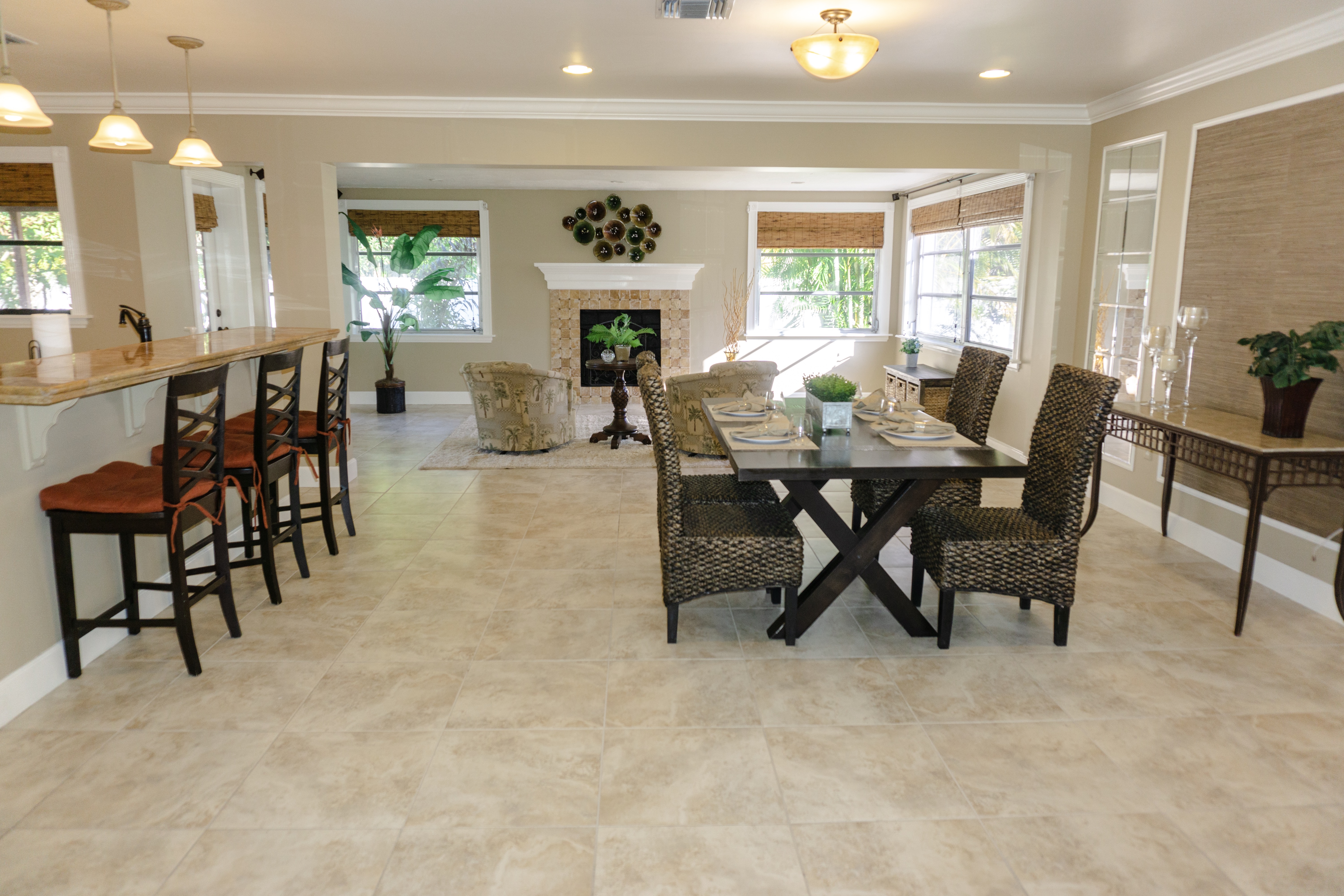 993 North Town and River Dr. (2/27/19)

List Price $330,000
Sold Price $330,000
Thank you so much. The staging looked awesome and it really sold the house. I wasn't sure about the situation but it went so smoothly. Thanks again. - Nicole & Mitchell
1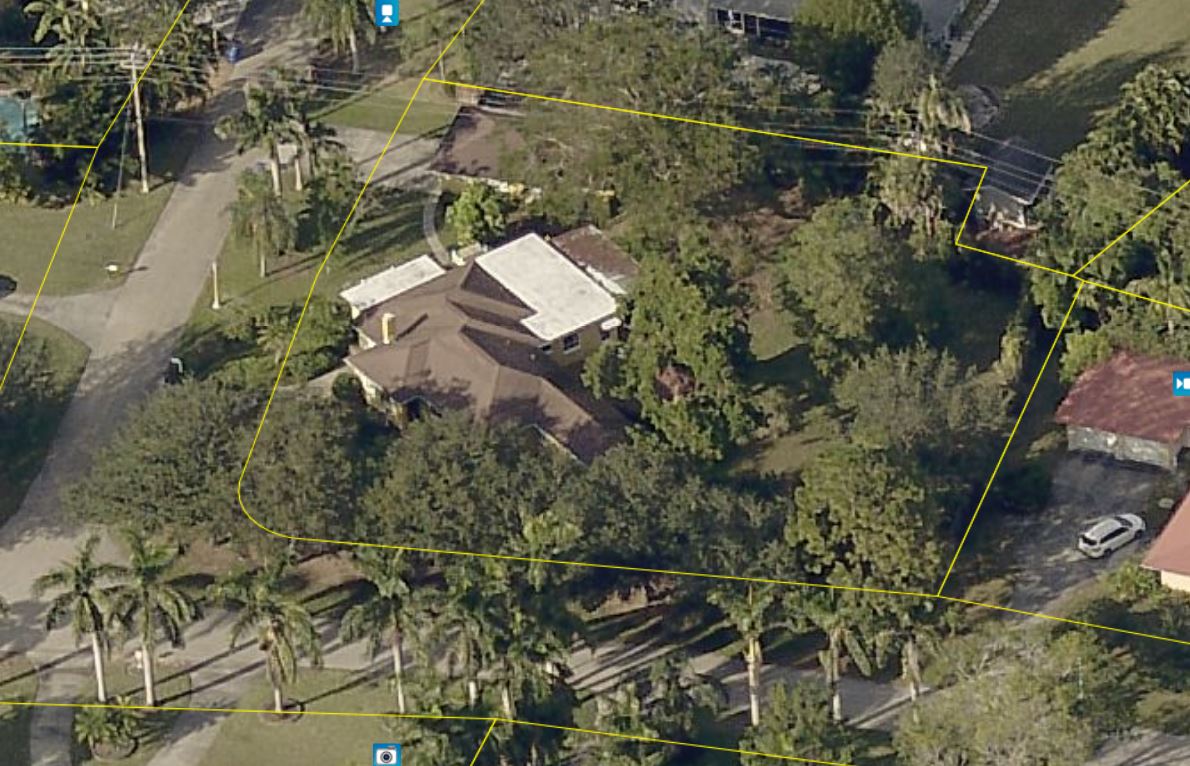 6803 Ardmore Rd. (11/20/18)

List Price $429,000
Sold Price $402,500
Communication is excellent, worked closely with us and immediately responded to our concerns. Staging was very effective and presented our house beautifully. Their acute knowledge of the market helped facilitate the sale of our house. No other group would have gone to the lengths that Tara and Don did -- they stayed on top of details and jumped at every opportunity to market our house. We have listed -- and sold -- three houses with Riverside over the past 5 years and each sale was handled professionally and effectively. Riverside is the best and we recommend them without reservation. - Karl & Marsa
1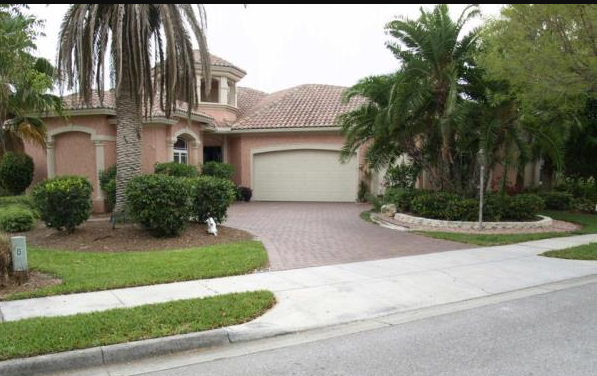 685 McGregor Reserve Drive (9/5/18)

List Price $519,900
Sold Price $500,000
Don made the home buying process easy and enjoyable. He was knowledgeable and quick to respond to any concerns or questions I had. - Jason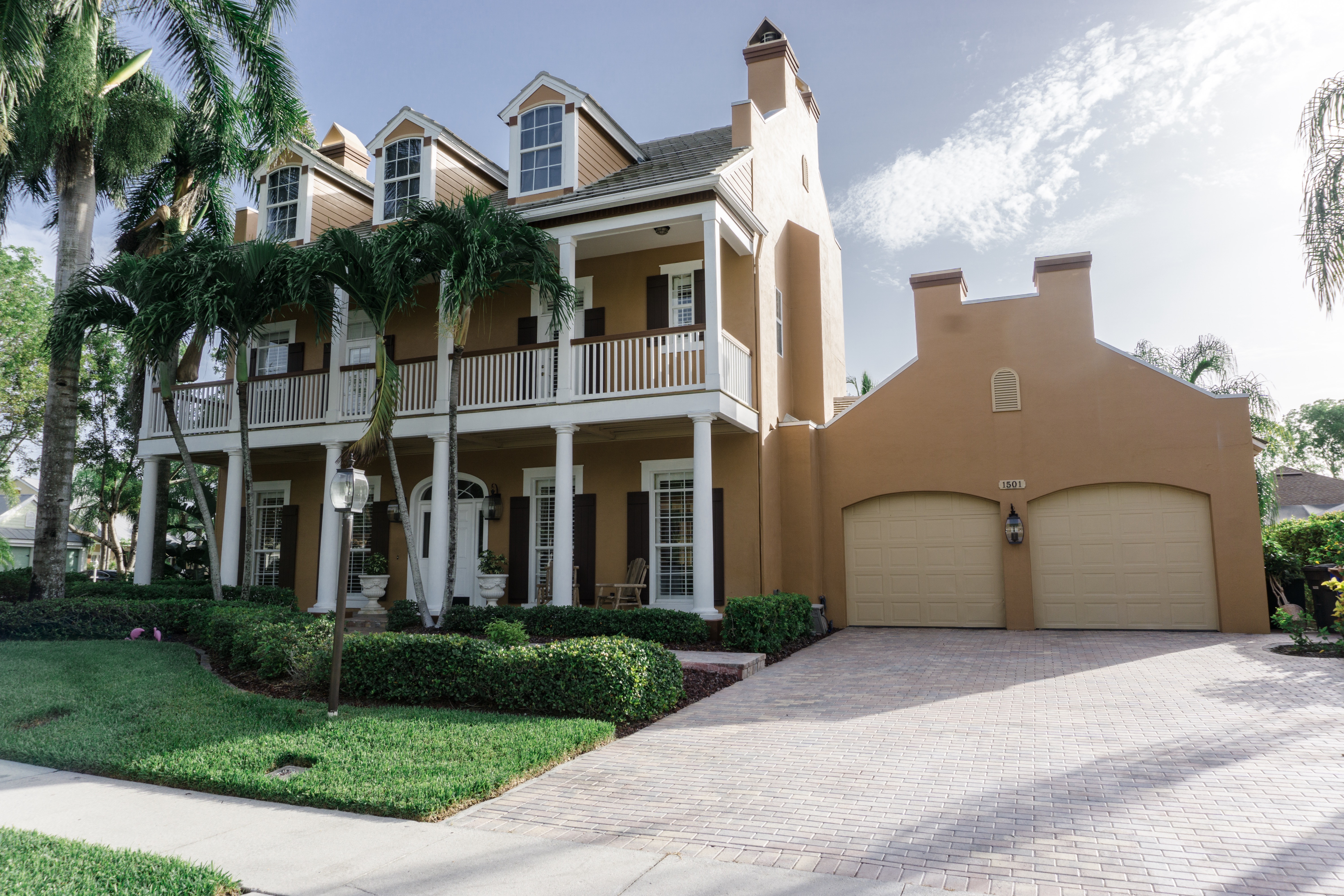 1501 McGregor Reserve Drive (9/5/18)

List Price $599,999
Sold Price $595,000
Tara Molloy is an expert realtor. Her strength is her knowledge of neighborhoods and the Fort Myers community; her positive reputation; her flawless communication; her friendliness; her confidence; and the resources she is able to deploy to the benefit of the seller. When we hired Tara we were in a complicated situation. She went to work right away and within no time, our home was sold at a great price. - Nick & Tiffany
1387 Wales Dr. (7/11/18)

List Price $549,000
Sold Price $530,200
Tara is the real deal. She get's the job done with grace and professionalism. A winning combination!
- Ken & Elaine
3332 Avocado Dr. (4/25/18)

List Price $456,950
Sold Price $435,000
Excellent, professional service. Staging was perfect for the market. Entire process smooth and positive.
- Ann
10280 Deal Rd. (4/24/18)
North Fort Myers

List Price $459,000
Sold Price $450,000
I've worked with Tara Molloy on several of my personal home sales as well as purchases. Her team at Riverside Realty is unbeatable. I would certainly use her and the company again for any of my real estate transactions. - Christi & Mark
13891 Lake Mahogany #3111 (4/19/18)
Reflection Lakes

List Price $195,000
Sold Price $182,000
Joe and I would again like to thank you for all your help these 3 years in our search for a Florida property. We would not hesitate to recommend you to anyone who is in the market for a place in the Fort Myers area. If we need your services again we will for sure contact you.
- Joe and Margie and Melinda too.
1625 Menlo Rd. (4/10/18) - BUYER

List Price $595,000
Sold Price $595,000
Don was amazing - always super quick and responsive. He knew the answer to 90% of my questions and for the other 10%, he was back to me within minutes. He was a pleasure to work with, new the neighborhood really well and was always helpful. Riverside Realty was an absolute pleasure to work with. They know the business side and the people side of real estate and excel at both. - Robert & Kimberly

3965 W. Riverside Dr. (4/9/18)

List Price $338,000
Sold Price $317,450
Fantastic professional who goes the extra mile. Tara is always up to date on market trends and pricing. She is always responsive. I will highly recommend her to friends and family. - Pete
296 Broadview Drive (2/27/18)
Broadview Manor

List Price $329,000
Sold Price $305,000
Don always got back to me and showed us every property we wanted to see until we found the one we wanted.
-Logan & Lisa

8300 Whiskey Preserve Cir #150 (12/20/16)
Terraces at Riverwalk

List Price $172,000
Sold Price $170,000
"We recently purchased a condominium with the assistance of Tara & Don Molloy of Riverside Realty Group. We had been looking to downsize for a while, & Tara & Don were always available to answer questions & show us properties that matched our desired criteria. Their knowledge of the area was invaluable in helping us decide between different properties. When it came time to write a contract, they provided a detailed analysis of recent sales so that we were able to negotiate a contract on reasonable terms. We are so pleased with their service and advice that we have listed our current home with them. I would highly recommend them to anyone buying or selling in the Fort Myers area." - Jeff and Kim
5776 Reims Place (10/26/16)
Whiskey Creek

List Price $449,900
Sold Price $439,000
We met Tara when viewing one of her listings. We were so impressed that we asked her to represent us in the purchase of her listing. We also hired her to list the house we needed to sell. For our listing, she gave us great advise and provided staging accessories and even furniture. Our house sold to the first people who saw it within 24 hours of listing, we couldn't believe it! Our sale and purchase both closed with no issues within 30 days. There were so many "moving parts" during these two transactions and Tara kept everything organized. She responded to our texts, emails and phone calls within the hour. She will be the first agent we call in the future and we have already recommended her and the Riverside team to our friends and family! Amanda K.
4694 MiCasa Ct. (8/23/16)

List Price $235,000
Sold Price $235,000

Tara was a pleasure to work with. She truly worked to stage my home to its best advantage, and I think the advice she gave on putting my home in the best price range was on-track. Easy to communicate with. She did a great job! - Anita


1392 Gasparilla Dr (7/31/16)

List Price $629,000
Sold Price $629,000

"Overall I had a great experience with Riverside Realty. Tara and Don helped me purchase my first home and were extremely helpful during the process. They consistently communicated with my lender and the seller's agent to make sure closing was on time. I would highly recommend Riverside Realty if you are looking to buy or sell a home in SW FL!" - Mike

3272 McGregor Blvd (05/31/16)


List Price: $599,000
Sale Price: $550,000

Tara and the team at Riverside Realty showed true initiative in selling our home. They explored multiple marketing campaigns and were quick to respond to any questions. - Noelle

McGregor Reserve Lot (4/11/16)

McGregor Reserve
List Price $264,900
Sold Price $230,000
"It was a very long process & the contract we negotiated took some amazing follow up & attention to detail with an obtuse bureaucratic developer/buyer - Tara was incredibly dedicated to see the details through over a long period of time. We large appreciate the amount of time put in to get us to a successful closing" Pamela and Bruce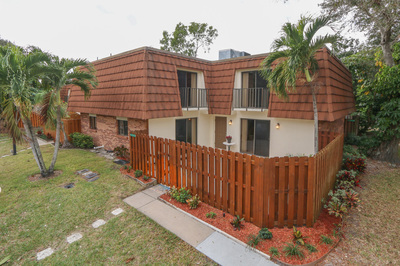 1430 Park Shore Cir. #4 (03/24/16)
The Hamlet
List Price: $135,000
Sold Price: $129,000
"Highly instrumental in selling my home quickly and at the best price for me." -Jean
1324 Morningside Drive (01/15/16)

List Price: $325,000
Sold Price: $310,000
"Tara & Don and the whole staff did a great job-lighting, marketing, open house events, showings." -Mike & Carla
3333 W. Riverside (06/01/15)

List Price: $630,000
Sold Price: $618,000
"The most professional realtor in SWFL. Excellent communication, market knowledge, and partnership was unmatched. Love the feedback portal." -Donna

2743 First St. #1305 (2/27/15)
Riviera Condo

List Price: $242,900
Sold Price: $243,000
"Tara had extensive comparative price information, professionally pointed out the strengths and the weaknesses of our property vs. comps, and recommended a fair market value listings price for our property. Though our condo was fully and recently furnished. Tara added some minor accessory staging items that tastefully enhanced the overall appearance of our condo. The fact that our condo was pristine, totally move-in ready, and properly priced was verified by feedback over several initials showings during the first week of listings, and we received a a full price offer during the second week. The total time from listings to closing of the sale was about 45 days. Overall an excellent and very successful experience with Tara." -Steve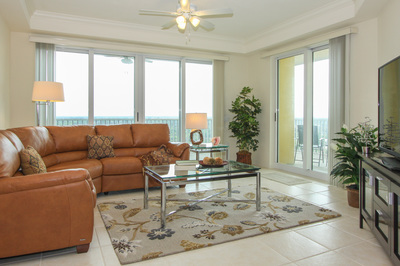 2743 First St. #1305 (2/27/15)
Riviera Condo

List Price: $242,900
Sold Price: $243,000
"Ms. Molloy was incredibly well informed about the local market and provided invaluable information and assistance with selecting the right home. She was always available, eager to assist, timely and up to date on all listings. Her patience in guiding us through a diverse and complex market of listings was of great assistance in our search and resulted in a wonderful final choice for our purchase. Couldn't have been more pleased. Highly recommend to anyone who is looking at the Fort Myers home market." -Jack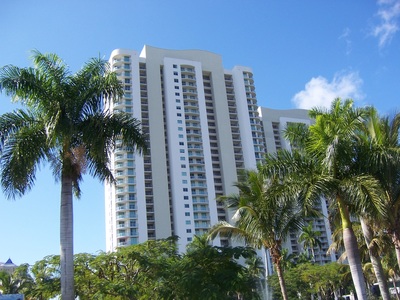 3000 Oasis Grand #1704 (03/02/15)
Oasis Condominiumums

List Price: $329,700
Sold Price: $329,700
"Very professional and great knowledge of the entire area. The company keeps growing because they are very hands-on. It was a wonderful experience, had a quick sale, and Tara works very hard to get you the best price." -Larry
5601 Whispering Willow Way (03/11/15)
Emerson Square
List Price: $489,000
Sold Price: $474,000
"Most gracious and helpful with recommending and getting things done on time." -Richard & Carol
6801 Hartland St. (08/17/15)

List Price: $249,900
Sold Price: $250,000
"Great job Don & Tara! We appreciate your efforts!" -Gary & Carol K

1336 Wales Drive (11/03/15)

List Price: $385,000
Sold Price: $365,000
"Don has the patience of Job and is a true professional." -Phil & Donna
1442 Larkspur Dr. (12/28/15)
Mission Monterey

List Price: $215,000
Sold Price: $210,000
"The Molloy's and their Associate, John Price, were outstanding. My home was shown dozens of times and sold fast. I dealt primarily with John, who was always extremely quick to respond to emails and requests. I can't say enough good things about them!" -Amy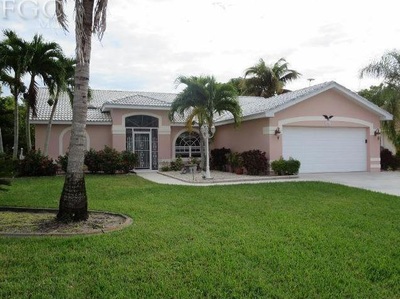 234 SW 34th Lane (01/31/13)
Cape Coral

List Price: $209,000
Sold Price: $201,000
"Don was so patient with us, never rushing our decision. We relocated from out of state so our relationship started online and continued for a 5 month search for our dream house." Brian & Stephanie

9645 Halyards #14 (02/26/14)
Caloosa Yacht & Racquet

List Price: $164,000
Sold Price: $160,000
"Tara has a wonderful personality and is very knowledgeable of the Fort Myers and surrounding area. She has worked in Real Estate in this area for years and also has a great rapport with the other Agents in the area. I have purchased two homes through Tara and both have been pleasant experiences. I would highly recommend her services." - Robin & Rudy

66 Timberland Circle (03/26/14)
Carillon Woods

List Price: $450,000
Sold Price: $430,500
"Tara is by far the best realtor in the SWFL area. I would recommend her and Riverside Realty to everyone I know. Tara made us feel comfortable with our decision to sell our home. Tara took the most beautiful pictures of our home that were shown on all the websites marketing material and advertising. The open house went seamlessly. Because of all the advertising she did beforehand, we had a line down our driveway of families waiting to see our home. Our closing went into the evening and Tara made herself available to answer all questions until the last document was signed. She is a pure joy. We were blessed to have her as our realtor." Tara D.
1708 Whittling Ct (03/04/14)

List Price: $500,000
Sold Price: $495,000
"Tara has a good knowledge of internet marketing." -Tim

5420 Harborage (03/14/14)
The Harborage

List Price: $649,000
Sold Price: $633,000
"Don was very professional, knowledgeable, and pleasant to work with. We would highly recommend Riverside Realty Group." -Debi & Ron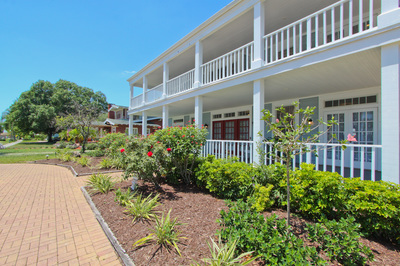 1255 Osceola Drive (06/24/14)

List Price: $550,000
Sold Price: $545,000
"Tara Molloy represented our interests from beginning to end. Including incredible staging of the home. The house sold during the first showing. We left the area before the closing, and she and Don Molloy handled everything including the post-inspection necessities. I don't believe we could have had such thorough care from anyone else." Linda G.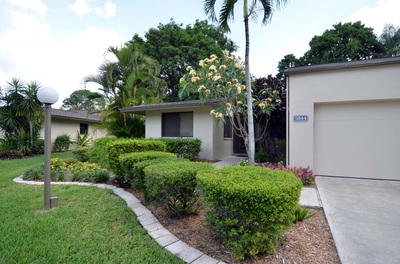 5844 Wild Fig (03/05/13)
Wyldewood Lakes

List Price: $175,000
Sold Date: $170,000
"We actually purchased two homes from Tara & Don at Riverside Realty. Both experiences were good with informative, and excellent performance by Tara, We would highly recommend Tara to anyone." Hubert & Sara B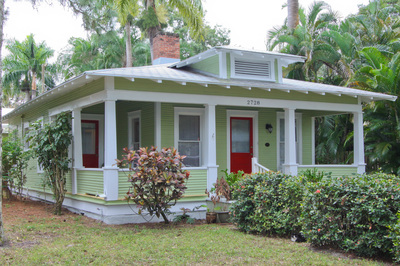 2728 Providence (08/13/14)
Dean Park

List Price: $265,000
Sold Price: $252,000
"Tara, I want to say thank you for all your hard work and positive attitude, your professionalism is very refreshing and I thank you. I know our house wasn't the easiest sell for you, but your staging and recommendations on changes to the house were right on. You have good taste even in drum lights. While you were a very good communicator, which I believe is very important, your support staff, was always there with a good attitude and something positive to say. Again, thank you and I hope you see us more like new friends." -Karl D.
2104 W First St. #3104 (03/21/14)
High Point Place

List Price: $550,000
Sold Price: $525,000
"Completely positive experience." -Ivan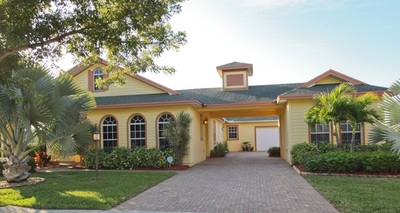 1724 Whittling Ct. (04/25/13)
McGregor Reserve

List Price: $414,500
Sold Price: $400,000
"Tara and Don Molloy of Riverside Realty were very professional and a pleasure to work with. At my first appointment with Tara she was spot on with pricing of the house. well prepared and acquainted with the specifics of our neighborhood demographics. Tara continued to impress me with her level of communication. Not only was she quick to respond to my inquiries but also kept me informed of the feedback from showings as well as the real estate statistics from various websites. Don was terrific when we had to find an apartment on very short notice. He patiently worked with our schedules and gave us great insight as to the different neighborhoods we were considering. Riverside Realty Group is an easy recommendation." -David & Margaret D.


3433 W. Riverside Drive (04/15/13)

List Price: $895,000
Sold Price: $840,000
"We were very pleased with the professional and effective service we received when working with Don and Tara to sell our home. We had previously listed our home with other realtors so we had certain expectation. Riverside met and succeeded those. They created appealing photographs and flyers, scheduled and met clients for showings, and gave timely feedback as well as made recommendations on how to present and price our home. We would highly recommend Riverside Realty." -Brooks & Susan R.

1900 Clifford #101 (05/22/13)
Riverside Club

List Price: $129,000
Sold Price: $120,000
"I want to thank you for all the help and work you did with the condo at Riverside. This was a bittersweet moment for me. The decision to sell was not easy as it was getting too much for me by myself. I appreciate all that you were able to accomplish with your contacts and appreciated all the hard work and effort you put into this sale." -Charlotte Fletcher

15992 Cutters Ct. (06/25/13)
Colonial Shores

List Price: $269,900
Sold Price: $256,000
"From the very first contact with Tara and our first meeting with Don, we have been delighted with the service of Riverside Realty. We were contemplating a move to Fort Myers from the north for employment reasons and even though we weren't sure about the move, Don was more than willing to introduce us to the communities in our target area. And once the move was sure, he showed us an endless number of houses in our price range, patiently working to fulfill our wish list. The purchase process had its challenges but Don was both wise and patient, helping us every step of the way. We spent so much time together in the process that we started to believe he was part of our family. We are deeply grateful for the excellent professional service provided by Riverside." -Andy & Jean H

13090 Seaside Harbour (01/30/12)
Moody River Estates

List Price: $269,900
Sold Price: $256,000
"Tara Molloy is an exceptional real estate professional. She is extremely knowledgeable of the real estate market in Southwest Florida and can help any buyer or seller get the best possible deal. She also runs a very professional, organized and prompt company. She also offers staging services for those who are interested. I highly recommend Tara and her team at Riverside Realty Group for any real estate transaction. I plan to work with her again in the future." -Mark & Christi S.

4728 Orange Grove Blvd #10
St. Clair Garden Condos

List Price: $55,000
Sold Price: $49,500
"Don Molloy sold us a condo last March at St. Clair Garden Condos in N. Fort Myers. We are delighted. Lynn and I spent Jan, Feb, and March there this winter and feel this was a very good purchase. We will probably spend more than three months/year there." -Frank & Carolyn W
1821 Marina Circle (05/08/12)
Waterway Estates

List Price: $274,000
Sold Price: $252,000

"Tara was just a pleasure to work with. We started our searching process remotely from overseas and Tara was involved and very communicative all along the way. Once we were able to physically start viewing prospective homes, Tara was right there and ready when we were. She worked overtime to give us the time we needed to feel we had seen all there was to see. I have and will continue to recommend Tara to all of our friends and family who may be in the home market without hesitation." Bryce & Victoria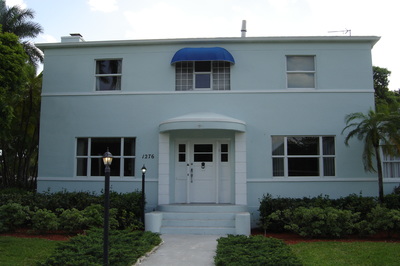 1276 Osceola Drive (04/11/11)

List Price: $599,900
Sold Price: $337,000
"You reliably and artfully represented our Osceola Drive single family home. You guided us in the needed repairs and improvements to our home. Your diplomatic but clear advice from providing to repairs to cosmetic work served us so well and was instrumental in paving the way for the successful sale of our home on April 11, 2011. It is entirely probably that a lesser agency would have tired and lost interest given the time it took to market our house. But you did not tire...your level of dedication remained the same in the last month as it was in the first." -Bruce & Beverly G

66 Timberland Circle (08/10/11)
Carillon Woods

List Price: $399,900
Sold Price: $369,500
"Riverside Realty went above and beyond our expectations, they were very patient in showing us all the available communities. We had recently relocated from Milwaukee, WI and spent almost two years in corporate housing. We thought we knew the area, however, Tara Molloy was able to introduce us to several communities that we never would have been to locate on our own. We love our new house! Thanks to Mrs. Molloy we ultimately settled in Carillon Woods which we would not have found without her professional expertise and guidance. We strongly recommend Riverside Realty not only for local residents but others that are relocating to the Southwest Florida area." Duane & Tara D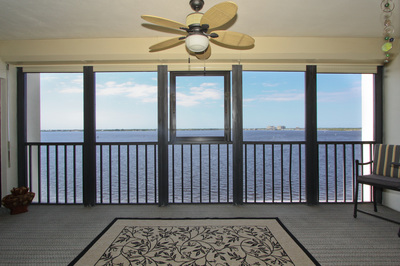 1925 Clifford #602 (08/16/11)
Sunset Royale

List Price: $169,900
Sold Price: $176,000
"I was visiting relatives in Fort Myers and we decided to stay. We were fortunate to find Don and Tara Molloy, in the heart of the River District. I expected to hear buying for the price we wanted, when and where we wanted would be difficult, instead Tara went right to work, provided listings to see and within days she found the perfect place for us. She walked us, with my husband in Seattle, myself in Fort Myers, through every step, never missing a call and had superb community contacts. She kept everything on track and running smoothly. No matter how many questions we had there was always a friendly voice available and ready to listen. As well as being a full service agent, Tara provided an excellent staging service. When we deiced to sell, all her services were put to the test and once again we had a smooth transition from buyer to seller and we sold quite fast. We can highly recommend the professional, knowledgable Riverside Realty Group to any family, friends, and anyone in the market for Business, Land, or Homes. Thank you Riverside Realty Group!" -Christina & Mark


1040 Wilshire (10/13/10)
McGregor Isles

List Price: $272,00
Sold Price: $272,000
"My husband and I could not have been more pleased with our Riverside Realty Group experience. They not only guided us through the process of buying a short sale home but sold our existing home in a weekend! Their enthusiasm, attention to detail, and knowledge of the local market set their firm apart. Tara's staging advice made a big impact on selling our home, and Don's constant communication kept us informed through all the buying stages. We feel like we have made a friend whom we would recommend to anyone needing help in the real estate market." Joe & Lynn